Commercial real estate – and its multifamily subsector – has lagged other sectors in its adoption of new technologies aimed at bringing new features to clients, new efficiencies to facilities management and putting flesh on the bones of the smart building revolution. Not only do such technologies bring new conveniences; they also make it possible to vastly reduce the carbon footprint of a property (and with it, utility bills, wear and tear on physical plant, as well as unforeseen problems with flooding and erosion).
So what's new? Self-flushing toilets and motion-activated lighting was about the extent of most firms' commitment until recently ­– both technologies widely deployed since the early 1990s.
But the floodgates have now opened on deeper, more significant tech inside large apartment buildings, offices and other facilities. A company I work with, Microshare, has spent years valiantly educating prospective clients on the transformational potential of IoT. But only recently have they closed large contracts with some of the world's leading corporations to enable features like predictive maintenance and cleaning, occupancy monitoring, environmental controls and other innovative approaches to Facilities Management (FM).
These breakthroughs have been a long time coming. A new generation of cheaper, longer-lasting IoT sensors can significantly boost Net Operating Income (NOI) by bringing cost efficiencies, new client services and market differentiation to commercial properties. As a part of PCRP Group's commitment to greening our properties where possible, this data is enormously helpful in bringing down heating and air conditioning bills, operating machinery at optimal times, and knowing ahead of time if something catastrophic is looming. (For the record, I'm an investor in Microshare, and serve as their Director of  Communications and Security Solutions).
Figure 1: Proptech Global Financing History

The Light Bulb Illuminates
The ecosystem for commercial real estate technology has been transformed in recent years by the development of new platforms that have attracted an increasing amount of venture capital – some $5.2 billion by the middle of 2018, up from just $1.3 billion four years prior (See Fig. 1 below). Other sources suggest that the pace has only quickened of late. CREtech, a commercial real estate research firm, says VCs poured $12.9 billion into proptech in the first half of 2019 alone. That's up 491% since 2013, according to the firm.
Figure 2 below notes the that a 2019 survey of the commercial real estate industry by Credit Suisse found proptech making headway in core use cases like facilities management (FM). While some proptech use cases ­like those in notoriously luddite construction management space, for instance, continue to face headwinds, the industry and proptech suppliers are closely aligned in FM.
Figure 2: Alignment of proptech and commercial property industry on facilities management

The Consultants Catch Up
The growing realization within commercial property, in particular, that firms like Microshare can provide game-changing intelligence has made its way into the consulting industry, too, where major commercial real estate practices that focused on buy-sell-hold issues like valuation, vacancy rates and other traditional metrics, have now embraced proptech – reacting to demands from the industry. Virtually every major consulting firm currently has vacancies listed for digital specialists within their property practices. Together with the explosion in interest in ESG (Environmental, Social and Governance) metrics in the US corporate sector, this is changing the game. This torrent of new data provides new insights into what a building actually costs to maintain, to upgrade and to operate – both in raw monetary terms and in terms of the burden it imposes on local infrastructure, human health and the planet.
Boston Consulting Group, in a March 2019 report on Building the Housing of the Future, notes that in order to compete, property owners "must use digital tools along the entire value chain. For example, they can incorporate virtual reality into end-consumer marketing programs or use smart sensors in maintenance and facility management systems to increase efficiency."
PwC's Emerging Trends in Real Estate 2019 concurs:
A number of factors are combining to create this transitional pivot point. The first is the size of the U.S. real estate market, which is an enticingly large target: As of the end of 2017, the U.S. Bureau of Economic Analysis says that the real estate industry represents 13 percent of U.S. GDP. The second is that the target market is diverse, with most real estate companies operating within only a few segments of the overall industry. With this level of fragmentation, there is certainly no clear leader in the real estate technology business. This appears to play right into technology's knack for fomenting consolidation. Third, opportunities for success appear to be unlimited. Real estate technology has the opportunity to touch virtually every aspect from fintech to proptech, from supply chain logistics to end user convenience, from manufactured building components to workplace productivity, from data analytics to tailored amenities, and more.
Microshare's approach to smart grids, buildings and other infrastructure  goes well beyond app-based conveniences and simple IoT sensors. Unlike many IoT data providers, Microshare's DNA is in governance, KYC and compliance, and its senior team has decades of experience building complex Business Process Management (BPM) and compliance systems for some of the world's largest corporations.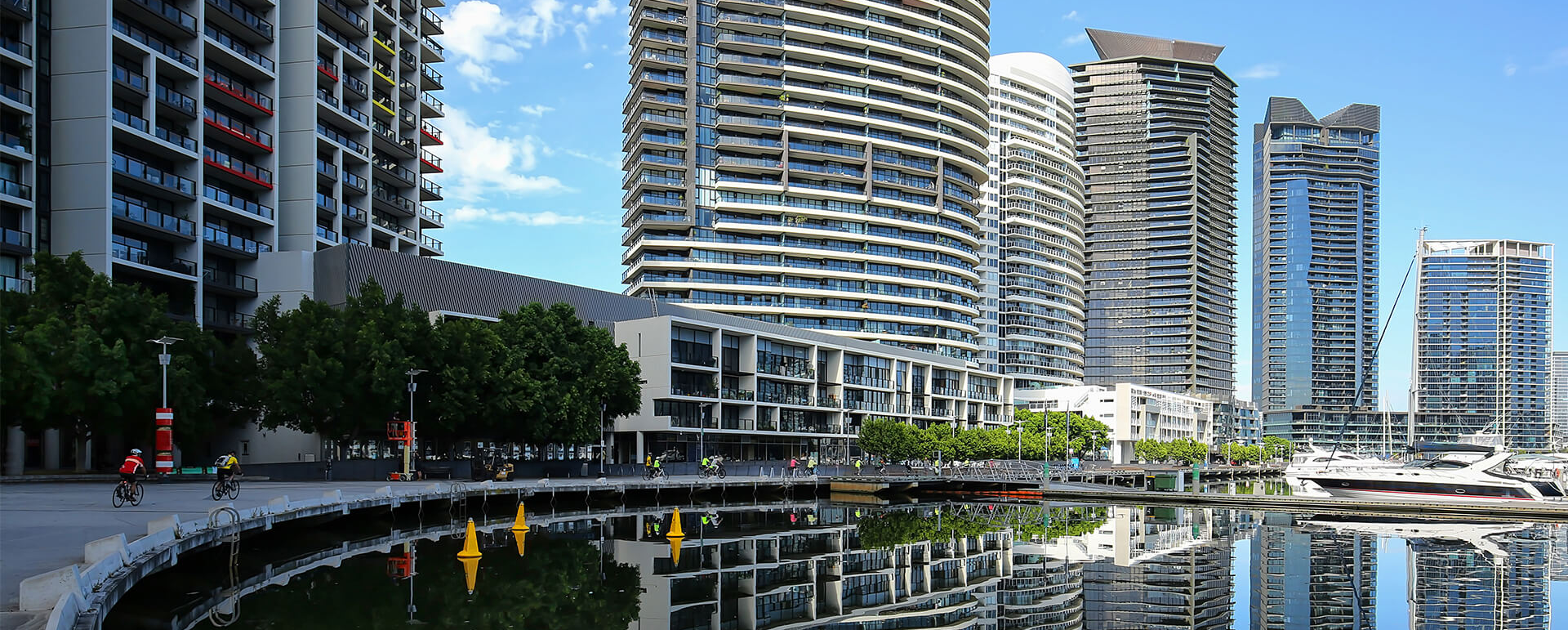 The use cases PCRP Group is pursuing run from convenience to the existential. Imagine, for instance, you own high-rise residential properties across a range of dynamic markets – Austin, Denver, Munich and Vancouver. An intelligent management of strategically placed sensors and gateways can:
Prevent overflowing trash cans in bathrooms and common areas;
Monitor usage in expensively maintained conference rooms, workout spaces and other amenities;
Track a high-rise apartment's luggage carts ­– a common problem as tenants often use them and leave them stranded on random floors;
Allow tenants to download and app that shows if there are chairs or barbeque grills available on the pool deck, if a visitor parking space is available for mom.
These and many more bits if Micro-intelligence provide major increases in tenant satisfaction, preventing poor online ratings and complaints, and help luxury properties ­– currently overbuilt in many MSAs and forced to offer free first months or forego security deposits to secure tenants ­– new ways to differentiate themselves. What's more, proper management and sharing of this data through the Microshare platform can create new revenue streams, too, a service providers eager to get in front of a pool deck full of millennials bid for the privilege.
But facilities data can not only save money; it can save lives. Sensors are now monitoring everything from the safety of elevators, whether parking lot gates are functioning, whether water is leaking into the sub-basement, whether fire doors are locked as well as carbon dioxide levels in living spaces and pressure levels on industrial boilers.
Crucial data like this may require more than onsite monitoring. Here, Microshare's unique history of data governance, security and sharing comes into play. Proprietary data on critical systems can be shared with everyone from fire departments to maintenance contractors – all done so securely and with the ability to micro-contract for immediate response if needed.
Taken together, the potential cost savings are enormous, avoiding deferred maintenance, life-threatening hazards, or catastrophic flooding or fires that produce lawsuits, nonperforming assets and ruin to a firm's reputation.
McKinsey & Co., another firm racing to add digital savvy to its commercial property practice, sketched out its vision of the smart office building of the not-so-distant future.
Embedded within the facility is an array of intelligence to closely connect the infrastructure and occupants. Nearly 30,000 sensors cover the floor space, collecting granular, area-by-area data on occupancy, temperature, humidity, light levels, and even coffee-machine and towel-dispenser use. The data are aggregated in real time, with analytics parsing the information into actionable intelligence to improve the occupant experience. Office and conference-room temperature adjusts to match occupancy levels and user preferences, for instance, and overhead lights brighten and dim according to the amount of sunlight present. Employees engage with this intelligent infrastructure through a smartphone interface, providing location awareness and wayfinding, real-time occupancy of meeting rooms and collaboration areas, workspace vacancies and assignments, and dynamic control over lighting and environmental settings.
McKinsey's fiercest competitors agree. "Only a few companies have yet brought the concept of the truly smart building to life," notes Boston Consulting Group in its 2019 survey of smart buildings. "But it's predicted that intelligent buildings will be commonplace by 2020."
---
Managing Partner, PCRP Group; CEO and Chief Research Officer, Transformative.io
All author posts